SX-70 Links / Resources
---
The official POLAROID website

---
flickr is the place to gi if you are looking for information about the SX-70.
look in the Polaroid and SX-70 groups and search the image tags for SX-70 etc.
---
---
Nate has a web site with some awesome Polaroid camera conversions. A SX-70 conversion project is in the making.
---
Paul Giambarba's Website
He designed hundreds of product images for Polaroid, just about all of the products that were introduced in the 25 years between 1958 and 1983.
---
Polamad Francis has a gigantic collection of almost any Polaroid camera in existence . He also has many cameras for sale.
---
Are you looking for Flashbars, -cubes, bulbs ?
Bill Cress still sells them
---
A Complete Visual Guide for Creating SX-70, Transfer, and Digital Prints, a Book by Kathleen T.Carr.
---
---
Polaroid SX-70 manipulations by Louis-Eric Carlier
---
Polaroid SX-70 manipulations by Haig Tcherkezian
---
Books about the SX-70 and Ed Land, the man who made it :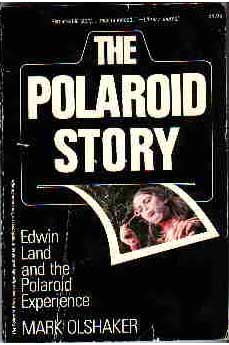 THE POLAROID STORY, Edwin Land and the Polaroid Experience,
was also published under the title THE INSTANT IMAGE
By Mark Olshaker,
Scarborough/Stein and Day, New York, 1980, ISBN 0-8128-6093-4
The story of Ed Land and the Polaroid Company, especially the SX-70.

---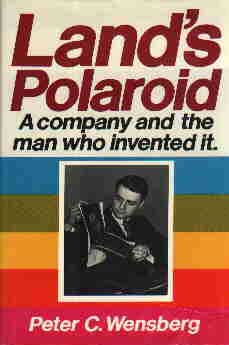 LAND'S POLAROID, A Company and the Man who invented it,
by Peter C. Wensberg, 1987, 258 pages. The Biography of Ed Land and the history of Polaroid.
---
Two books about Image Manipulation (Manipolation?)
PAINTERLY PHOTOGRAPHY
by Elizabeth Murray

INSTANT PHOTO/INSTANT ART
by Dominic Sicilia, USA 1977

While Sicilia's photographs aren't nearly as beautiful as Murray's, he does go into quite a bit of detail about the techniques one can use in SX-70 manipulations. His is much more of a how-to book than Murray's--in several cases he shows with arrows and explanations exactly what techniques he used to achieve certain effects in the photos. Sicilia favours knitting needles with which to manipulate the photos, insteadof the toothpicks mentioned by Murray.
recommended by Lori Cartmell, (Lori_Cartmell@tvo.org).

---
POLAROIDS LAND, cover story in Time Magazine about the introduction of the SX-70, in theJune 26, 1972 issue.

---
A GENIUS AND HIS MAGIC CAMERA, an cover story in Life Magazine,October 27, 1972 issue.

---
Bibliography of Polaroid stuff, especially SX-70 compiled by Martin Krieger

---
TheLogo of my SX-70 website: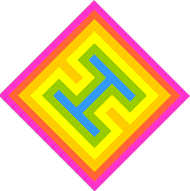 You are welcome to use these transparent GIFs as buttons for your links to my website.
---
If you would like to contribute any information about the SX-70 please send me an email.

I am also looking for a SX-70 owner's- and SERVICE-MANUALS
If you want to get rid of your old/broken SX-70 camera, you may send it to me (I'll pay the postage).
I will send the parts to those who need them at no cost if they pay postage.
If you need some spare-parts, send me an email.

If you have a SX-70 model or one of its acccessories of which there is no picture on this page yet, please send me a picture of it.